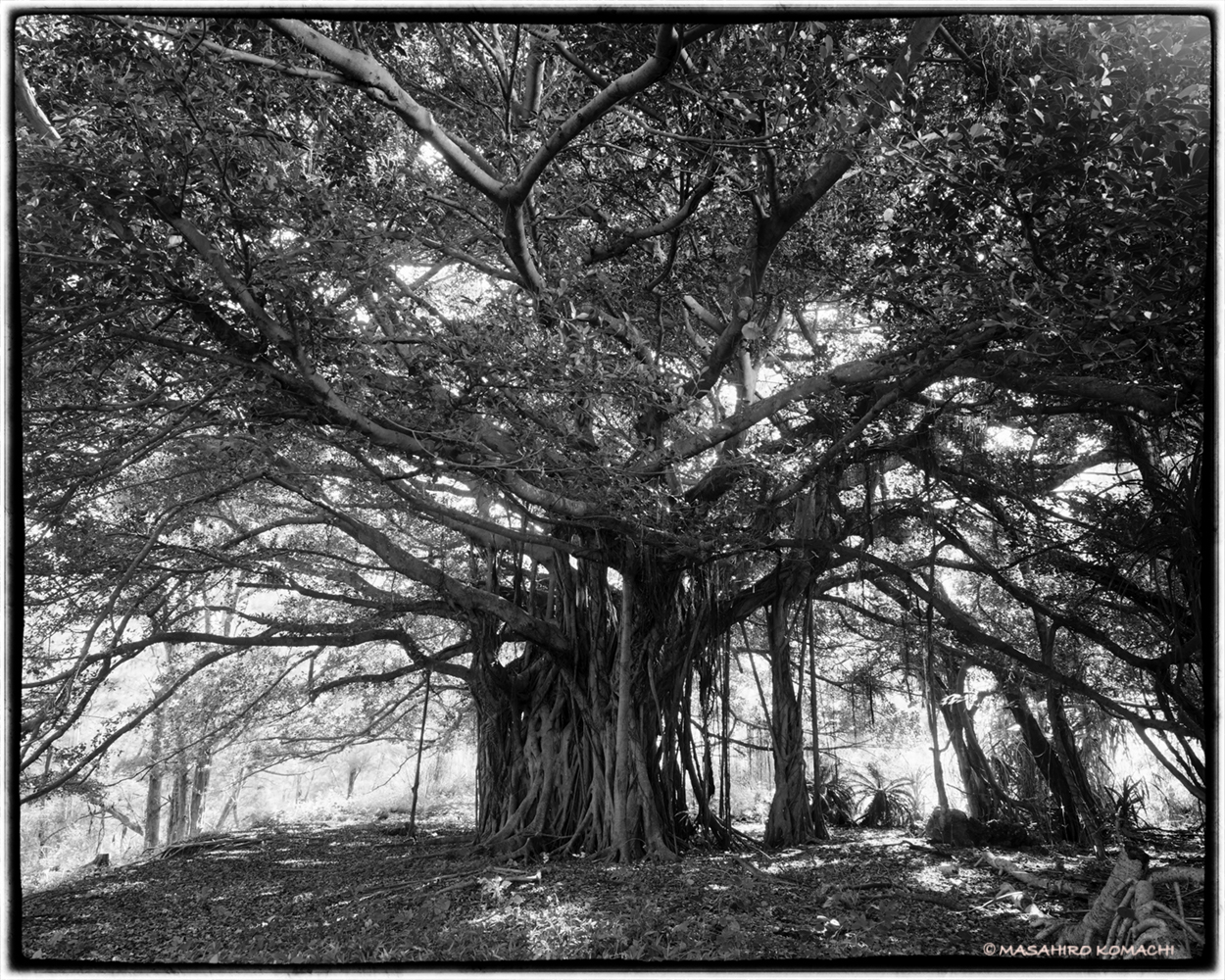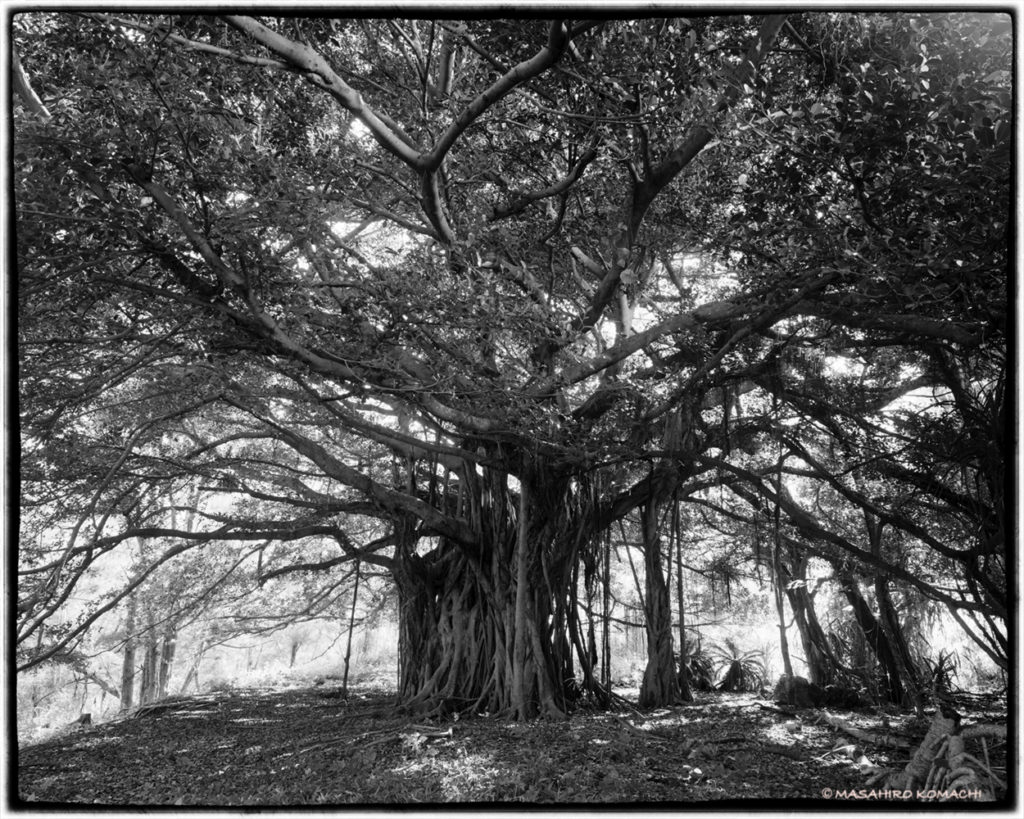 Gajumaru
Around 2006, from a friend in Okinawa
You will be asked, "Why don't you shoot people in Okinawa?"
I first went to Okinawa in 1982.
Later, I will shoot people in India, Cuba, Brazil …
At that time, I received more than that strong impression from Okinawa.
I pointed the camera at the people of Okinawa for the first time in a while.
As time passed, I felt a different sense of temperature.
At that time, the unchanging strong man appealed with a great presence.
"Gajumaru"
After that, I decided to go to Okinawa for shooting more than 100 times.
I will introduce it from the photo book "Gajumaru".
Divine tree
Gajumaru is often in a divine place
Hubs often live together.
When shooting, look carefully at your feet …