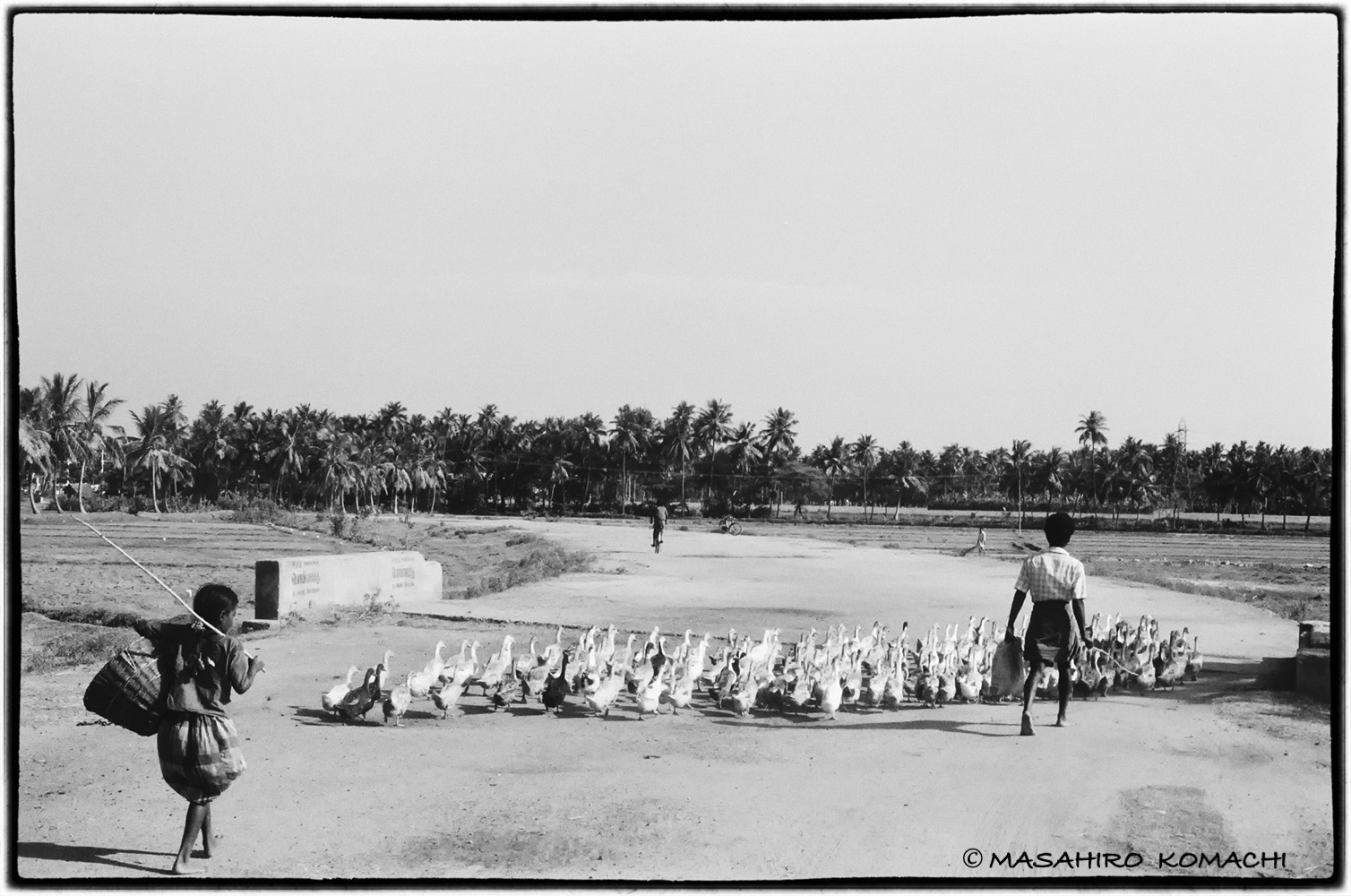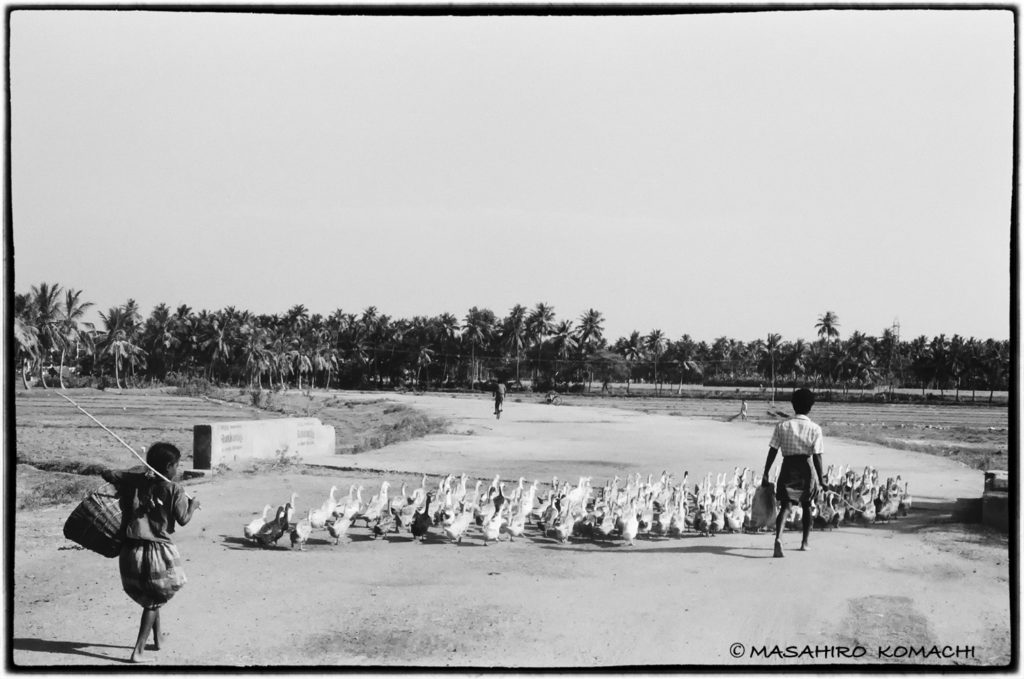 1987.
The studio I worked for at the age of 23 went bankrupt.
I thought this was a good opportunity, so I bought a camera and 300 films.
I packed it in the back and went to India to shoot.
Everything I see is so intense that I can't do anything for the first few days and spend a lot of time.
As I got used to it, I felt the human power that I had never seen before.
What is it? I keep taking pictures of the people I meet while thinking.
I learned the strong vitality and attraction of human beings here in India.
Daily routine
Wake up in the morning and eat for breakfast and lunch.
After that, take a rickshaw (bicycle taxi) and
Ask them to run 5 rupees as they like.
Have them drop off when they run 5 rupees.
After that, I take pictures while walking toward the inn.
It was a daily routine at that time.