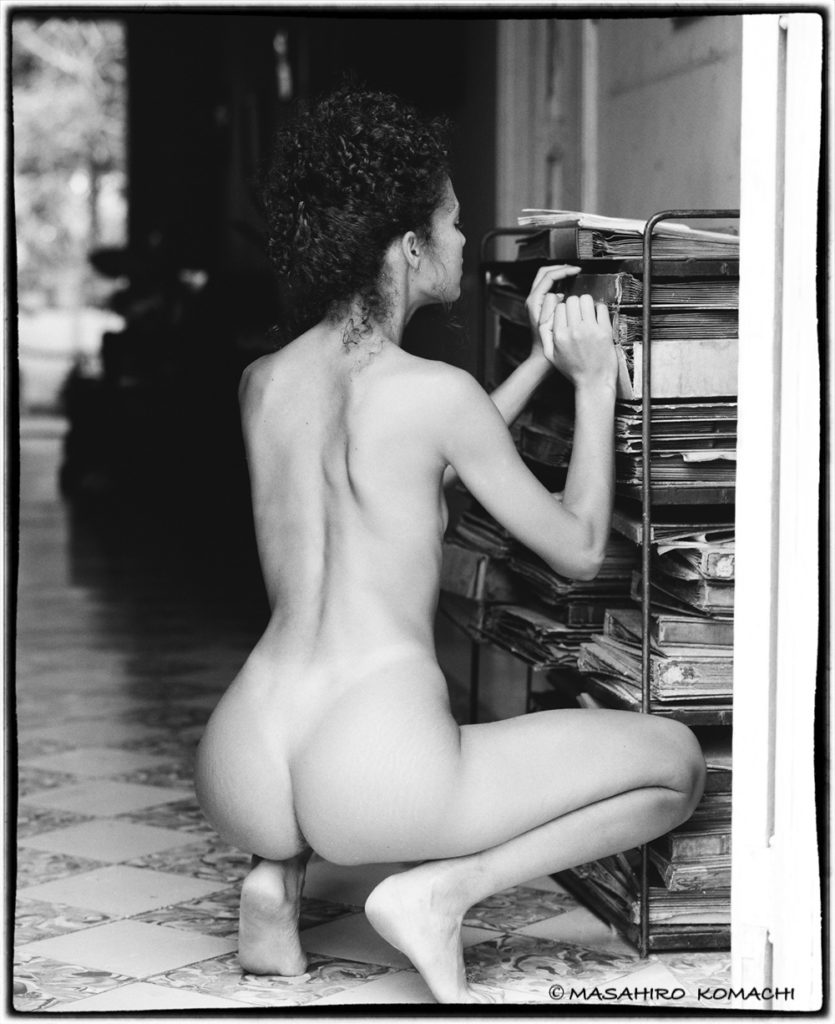 Photographs and texts by Masahiro Komachi
(This manuscript was serialized in 2001.
It is posted as it is to give a sense of reality at that time. )
Weekly Jarful Series 4th
-Big breasts-
"Pushi (su)"
After the pronunciation of pu, the pronunciation of su and shi
And close your mouth.
When calling people in a Latin country
It is a commonly used expression.
Until about 3 years ago called Paracia de Salsa
Salsa club that was insanely popular in Havana
It was an event in.
I casually entered there alone and mojito
I was drinking some cocktails.
Around the age of 40, I met an old man around 40 years old.
When I casually turned my eyes away, I was called "Pussy".
The next moment, raise your hands to your chest level,
Women's waistline with both index fingers sticking out
I made a gesture that imagined from to the hip line.
At the same time, I'm about 3 meters away with my eyes
Signal the woman.
I wasn't sure what it was,
"Hey eyes, this woman's ass is the best."
I realized that it was just like that.
Recently, it has been sold at convenience stores in Japan.
"Big breasts" almost always in weekly and monthly magazines
Is on the cover.
I am strong in Asia before traveling to Latin countries
I'm really interested in it, so I'm very keen on it.
I feel that Asians, including Japanese, like big breasts.
There are many men who love big breasts, even if they don't say big breasts.
Men in Latin countries love their hips in every country.
Not limited to Cuba, Brazilian or Latino
As one of the fashions of each country, there is plenty of top
Even if you are wearing a T-shirt, the bottom is a hip run
I often wear spats that I can understand.
Latin women show off the charm of the buttocks
I know that well
For one thing, when you see the salsa dance, the woman wears her upper body.
I don't move much.
Also, if the tits are big, it's difficult to dance, so raise it.
I don't even want to bring it together.
Rather, by shaking your hips violently, with your hips
A dance such as how to appeal the sex appeal.
If I was watching Salcer with that feeling,
I also liked the round buttocks of women.
"Round round, the earth is round. Everything starts with a circle
I'm doing it. "
I also helped with the incomprehensible interpretation, and gradually I became a Latin
It may have come closer to the senses.
What is the difference between Latin countries and Asians?
I thought.
At that time, that Paracia de Salsa
I remembered my father.
That old man had sharp eyes and very animal eyes.
Maybe he must be aggressive against women.
Now, Asian men (especially Japanese) feel strangely tired.
It is no exaggeration to say that Asia is now a woman's era.
Therefore, few people can be aggressive towards women.
Perhaps they are always seeking "healing" from women.
When I asked for "healing", I didn't look at my hips and "Mune"
It also says, "The bigger it is, the more healed."
That's why I like big breasts
There may be many.
I am 37 years old this year. I still love my ass and want to live.